Robert Gonzales 1939 - 1981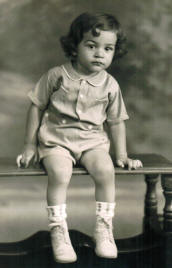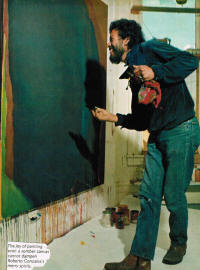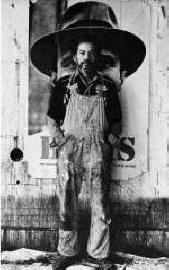 Lyrical Spontaneity

1 9 3 9

Robert Gonzales is born on September 28th in Phoenix, Arizona to John Gonzales and Dolores Amada Gonzales. He is their third child, preceded first by his sister, Anita, and then his brother John.

1 9 4 2

The Gonzales family moves to the recently constructed Aliso Village, a housing project in Los Angeles, California, built by the Housing Authority of the City of Los Angeles.

1 9 4 5

Robert starts grade school at the Utah Street Elementary School in East Los Angeles. Robert is considered a quiet student with top grades and a love of all sports.

1 9 5 0

Robert enters the sixth grade in Hollenback Junior High School, where he earns top grades and joins the track and tennis teams. Because of the changing environment in the Aliso Village the Gonzales family moves further east to Echo Park. A fourth child, Diane, is born.

1 9 5 2

His brother Paul is born, the last of the Gonzales children.

1 9 5 4

Robert enters the tenth grade at Roosevelt High School. As a natural athlete he excels in both track and tennis, but he also begins taking classes in art. He likes to draw what he sees in the streets around his neighborhood. He also helps design and paints the backdrops for all the high school plays. It is in his second year of High School that an art teacher, seeing his talent, encourages him that he could be an artist: it changes the course of his life.

1 9 5 5

Robert paints a colorful poster of the downtown Bunker Hill community showing the mixed heritage residents sitting on the porches of their old Victorian and gargoyle decorated houses, as well as the famous nearby Biltmore Hill Hotel. For the poster Robert receives a Los Angeles Times Award and the newspaper writes an article about the talent of the young man. It is the first recognition, outside his immediate family and friends, for the sixteen year old artist.

Later in the year the family moves again, this time to La Puente, further east, to a new house in a community surrounded by orange groves.

1 9 5 7

In his senior year in high school Robert wins two different scholarships. One is for tennis. The second is the prestigious Golden Key Award, a national scholarship grant that is given to one high school senior in each geographic area of the country. His award is for his art and he chooses to attend the prestigious Chouinard Art Institute, later to become the California Institute of the Arts.

1 9 5 8

Robert attends the Chouinard Art Institute. It is here that his work dramatically changes from a more traditional representational form of art and become increasingly abstract. He discovers the then new and revolutionary "multiform" and color field paintings of Clyfford Still, Mark Rothko, both of whom has taught at the California School of Fine Arts, and Robert Motherwell. As Robert's later friend Mary Goodell puts it:

He recognized that he was watching history in the making. Rothko-like openings began to appear in his work, and he learned to use light and color to evoke feelings without form.

This same year Robert also takes some art classes at Mount San Antonio Junior College.

1 9 5 9

At age 20, he moves to South Phoenix to live with his maternal grandmother and other relatives. He becomes interested in his heritage and continues his drawing and painting. As Mary Goodell recalls:

Years later, remembering the brightly colored clothes, the music, and the smell of tortillas baking, Robert said that those days had influenced his painting more than any other time or place.

1 9 6 0

Robert moves again, back to Los Angeles, this time to Santa Monica where he lives in the supportive atmosphere of an artist community. His sister, Diane, remembers:

Being near the sea (he lived just north of the pier right in a beachfront apartment) was very important to him—the sea and the sand, sky, birthing of the sunlight through the funny little wooden windows of his rooftop room—these turned up over and over in his drawings.

Robert gets work at Akron Imports, an early international import store. He helps to design the store interior displays. The Gonzales family moves again, east, to Monterey Park.

1 9 6 2

Robert briefly attends Arizona State College as well as the University of California, Los Angeles.

Robert is drafted into the Army and is stationed in Heilbronn, Germany, for two years as an enlisted man in the

engineering battalion. Many years later he writes to his daughters about his stay in Germany:

I remember, years ago in Germany, just before meeting your mother, a large family I used to visit often in Heilbronn where I was living, all of whom either played a musical instrument or sang prettily, before and after dinner. The father was the only one who seemed not to be musical, so he just propped up his feet, lit a cigar, threw his head back and enjoyed. I remember quite clearly the oldest daughter-—who I had a terrible crush on-—played the flute, and one of her younger brothers, the violin. All together. . . the mother playing the piano and the others singing old German folk songs and Bach, Haydn, Vivaldi, Brahms, Beethoven, and all my favorites. They did not have a radio or television, and I'm sure they never missed them.

In December he paints a Christmas mural on butcher-block paper which runs the entire length of the wall of the army library.

1 9 6 4

Robert meets a young woman, Claudia Darin. She is an American from Michigan who had eloped with a neighbor to Germany where he worked repairing organs. They separate and she works at a German Bank where Robert meets her. They become engaged and later that year they marry.

1 9 6 5

Robert returns with his wife Claudia to Los Angeles and moves in with his family in Monterey Park until he can find a place of his own. The first of two children, Anya Teresa Gonzales, is born on September 29th. She is born 3-1/2 months premature and has to live in an incubator at the hospital for two months. When she is finally able to come home Robert moves to City Terrace in East Los Angeles.

1 9 6 6

To support his family Robert begins working at Sears doing window displays. Between work and caring for his wife and child Robert is unable to paint and grows increasingly frustrated. He moves to Venice Beach, a part of Los Angeles where Robert feels most at home and hopes to resume his painting. This begins what eventually becomes a life long irreconcilable struggle between his desire for a family and his total devotion to his art. Robert decides that he has a better chance in achieving his desired goals by moving to San Francisco than remaining in Los Angeles. He chooses to dedicate his life to his art. This becomes another major turning point in his development as an artist.

1 9 6 7

O

nce in San Francisco he and Claudia move into a small bottom floor apartment in a bohemian artist's area on Pine Street in lower Pacific Heights (now the New Fillmore). It is in San Francisco that Robert will spend the rest of his life. He takes odd jobs and paints whenever possible. In a letter to his parents he helps describe the area:

Here in San Francisco it is fall season, my favorite time of year except for spring. But unlike spring when the grass grows green and flowers come into bloom, which gives one a nice walk into summer. . .the leaves lose their green and become yellow, eventually fall off and prepare the winter. In essence, it is as if nature were taking a sweet rest so that it can pop up again. But nature has a colorful way of closing itself when it sleeps. Everything seems orange and yellow and pink. . .the hues, the sky, and the chill in the wind. For me it is a nostalgic, quiet, and very comforting time.

1 9 6 9

Robert paints his color fields on canvas, wood, cardboard or paper, depending on what he can afford. The Los Angeles Art Invitational accepts one of his drawings for a group show. This is his first official public exposure.

Robert's second child, Andrika, is born on October 3. He names her for Rembrandt's mistress, Hendrika. Robert writes his parents October 17:

It has taken me a long time to write. Sometimes at weeks end I feel no need for sleep and the night ticking away quiets me. These are my best moments. The baby who after three weeks we have loosely named Andrika (thought of no middle name yet) is sleeping. Claudia and Anya also.

She was born 7 lbs. 4 oz., an early birth, survived well by Claudia. She's healthy with big lungs that are now beginning to exercise (3:30 am feeding). Claudia has at this time an opportunity to nurse and is doing so with fine results. We are both very happy with another child— it's all so natural and warm.

Time to mature is a blessing I think I am experiencing. I cannot remember when happy vibrations have been so good. A man changes when he makes a choice. I cannot explain easily except that one comes to his senses, knows with every pulse beat what is important and it has a hell-uv-a lot to do with family.

Early Autumn is beautiful and of course very strange to me after L.A. There is a refreshing crispness and light about it. With some rain intermixed. I almost expect pumpkins and Indian corn to bust out of the concrete. Knowing something about the history of art and a touch of the romantic left in me—it seems corny too, because it's in every way a traditional Early American or English pastoral scene. But it is and that's why I can't say much about it. It's very pleasant actually.

am sending these pictures they offer a glimpse of Andrika and Anya during the second week. Anya was still a bit uptight about her sister invader. She claimed squatters rights-but has slowly begun to withdraw her claim. She is able to hold Andrika in her arms and from time to time even talk to her. We've managed to keep things down a bit by not making a big noise over her and allowing Anya to react freely. It is working so I don't think we've managed it poorly.

Anya's beautiful and sharpening up all the time. We're beginning to think strongly about her schooling. It will take some time and looking into.

We have tried to bring her up as free or self regulated as we could. We've not done the best job-but it can not stop now. In the past few months she has accelerated rapidly. For this reason it will difficult to send her to rigid, disciplinarian, public schools. I am going to seek one out. Private Schooling comes high. There are a few free schools with volunteer staff that will be worth investigating—I am very particular in this regard. Not any private school will do either. We might after all end up sending her to public school-but we're going to give some serious efforts to keep her out.

We want to thank you all for your gifts and regards. Things are fine here. Congratulations to John and Jackie.

Bob

1 9 7 0

Frustrated by the lack of opportunities for exhibiting his work Robert joins with other Latino and Mexican-American artists and helps found the Galeria de in Raza in the Mission District.

Frustrated as well by his marriage Robert and Claudia separate near the end of the year. She moves back to Chicago to her family where she spends time under institutional care. Robert takes his daughters to live with his parents in Monterey Park, in Los Angeles, and then he returns to San Francisco and moves to Bush Street. Three years later, in 1973, Anya returns to permanently live with her father. Andrika remains in Los Angeles with his parents.

1 9 7 1

Robert frequently visits a new gallery, the Malvina Miller Gallery on California and Laurel, which features young artists with new ideas. One day he shows his drawings to the gallery owner Malvina Miller. She encourages him and recalls:

After that he started drawing up a storm! Lots of pencil drawings at first, with hints of figures. They were all done on the cheapest of paper, tissue weight, often crumpled and torn. When he became more sure of himself he started using watercolors and there was an explosion of color in the drawings.

The newly founded Galeria de la Raza gives Robert his first one-person show, July 23 to August 19, with the reception on Thursday July 22, 7 to 10. He cannot afford canvas so he does a series on corrugated cardboard. An excited Robert writes to the "Gonzales Family" on July 14 on the back of a cardboard flyer announcing his show:

I am sorry about the misunderstanding that took place on Dad's visit. I was able to spend a couple days with Anya and that was very nice.

As is obvious I am having my first exhibit—one man show. I am sure Dad was able to see that the Galeria is not much. However, for every show the artist has the opportunity to fix it up as he pleases. I plan to paint it have a few flowers etc. Several hundred invitations have gone out. I'm very optimistic. The important thing is getting reviews from the media—and that is really what I am shooting for-if the reviews are good-it could open up good things for me.

Yesterday—July 13-I sold my first work ever. A drawing for $170.00 of which I get 60%. I have to mention this as it is an occasion to celebrate. For nearly a year I have been working as an artist. Finally I took my work to be seen by two galleries in town-mostly draw­ings. They were received very well which was damn reassuring. So except for this small look at my work, the galleries are totally unaware of my things. Thus I am promoting my first show-perhaps they will pick up the idea that I am here and come to me. Please make the show if you can-my love to all.

Bob

Thomas Albright, art critic for the San Francisco Chronicle, reviews the show on August 3:

A painter named Roberto Gonzales is displaying a wide array of his work at the Galeria de la Raza, 425 14th Street.

Gonzales's paintings range from austere abstractions in opaque grays and blacks through which slits of yellow underpaint provide a muted glow, to vivid, free-wheeling gestural things applied to smallish sheets of paper or large surfaces of flattened cardboard cartons whose ribs have been exposed in various places to refract the light. By no means all of these paintings come off with much more than chance itself could account for, but Gonzales's best works reflect the eye of an accomplished colorist and a sense of loose structur­ing that gives point to his explosions of painterly energy.

Malvina Gallery places one of his drawings in a group show at The Oakland Museum in Oak­land, California. It helps to expand his exposure. One day a friend gives him a thick stack of bright orange paper and Robert makes about fifteen paintings with them. When he shows them to Malvina Miller she buys one for her personal collection:

He painted veils of color, one blending into another, constantly revealing new layers and open­ings. It was like the work he did later as a mature artist.

1 9 7 2

The Museum Intercom­munity Exchange project, (called "MIX"), put on by the San Francisco Museum of Modern Art, has a show called "Roots: The Latin American Community." Curator Rolando Castellon places three of Robert's paintings in the show. Alexander Fried of the San Francisco Examiner in reviewing the show on May 10 comments:

Their work reveals a lively variety of styles and ideas. The standards of quality and ability are excellent. . . .further abstractions include fiery yet sensitive visions by Gustavo Rivera and painterly moods by Robert Gonzales, one of which has an inner glow mindful of Tamayo, the other is richly colorful.

The Malvina Miller Gallery puts Robert in a group showing at their gallery. This is followed in October by their first one person of his work. On open­ing night a couple from Chicago purchases three paintings, unable to decide on just one. The show sells out. On October 31 Thomas Albright, art critic for the San Francisco Chronicle, writes:

Robert Gonzales is a young Latino artist who showed a painting or two not long ago in the San Francisco Museum of Art's highly worthwhile MIX community arts program. Now he has a one man show at the Malvina Miller Gallery, 3489 Sacramento Street, and it is an impressive showing indeed.

Gonzales is primarily a flow painter, laying on thin veils of transparent colors that spread expansively across his canvases. Sometimes he sets these color areas against a clearly defined geometric form, which becomes architectural by virtue of its diagonal thrust into pictorial space, but he is at his best when the mere suggestion of form bleeds into broad amorphous masses and atmospheres, and the emphasis is on subtle transitions and contrasts of tone, opacity, depth and radiance.

Even at its duskiest, Gonzales' color retains a subdued, twilight glow, and his finest abstrac­tions have a grandness that is both restrained and dramatic.

Gonzales is also showing "drawings," some of which translate the style and mood of his big paintings quite effectively to a smaller scale, others involving fragments of newspaper combined with sketchy line drawings and gestural blobs and daubs of paint, and here the feeling is more high-spirited and humorous.

1 9 7 3

Robert injures his back in March while preparing for a one man show at the Malvina Miller Gallery. He is put into traction for three days which inspires him to paint the "Traction Series." He displays the new paintings at the Malvina Miller Gallery in May. Thomas Albright of the San Francisco Chronicle reviews the show:

These are really not works one can verbalize about without going into sterile formalistic jargon or flights of purple prose, either of which would be quite foreign to their spirit, which is one of quiet lyricism, beautifully restrained.

The Traction Series is also reviewed by Ira Kamin of ArtWeek:

... there is a dynamism here—a tension and ambiguity created by pencil marks, by large empty white blocks seated in his color and by long diagonal strokes of pencil swimming in greens, blues and reds. These paintings express something human and tell a story ... When Gonzales paints he stands up, bending over his paper on the floor, and in his fever to put the show together, threw his back out.

Once released from the hospital and traction, he did this series. Sure enough, once I knew the story the white, empty blocks became beds, and the long diagonals were his traction. Voila tension!

In December Malvina gives Robert another one-person show reviewed once again by both ArtWeek and the San Francisco Chronicle. Thomas Albright, on December 1, writes:

The show of paintings by Robert Gonzales at the Malvina Miller Gallery, 3489 Sacramento Street, is the second display of new work he has exhibited here in the past six months.

For some artists, this would be an occasion of drastic over-exposure. Gonzales, however, manages to keep developing and, as important, to create paintings of great poetic beauty that amount to much more than mere chapters in the evolution of his work.

Gonzales is a practitioner of the "New Lyrical Abstraction," meaning that his paintings combine some of the free, improvisational vigor of abstract expressionism with the subtlety and elegance of stain painting and the structural rigor of the color fielders and minimalists.

In the past, this structure has usually taken the form of more or less distinct geometric shapes that served as anchors for the amorphous veils of thin, luminous or smoky color that flowed around them. In these new paintings, structure has become much more an integral function of delicate tonal nuances within the colors themselves.

Thus, a painting may assume its basic form from a vertical that crosses through it, but the more one looks at that vertical, the more it dissolves and is absorbed into the soft luminosities and dusky shadows of the diaphanous color areas around it.

Many of the paintings suggest rectangular "windows" filled with muted fogs and clouds that bleed at their edges into borders of transparent overlapping colors, but these distinctions also blur into an overall atmosphere of shadow and light.

In general, Gonzales' paintings are most effective when he uses a narrow range of close-keyed pastels or dusks and twilights, less so where he attempts strong contrasts, which tend to remain flat.

The most forceful of these new works, however, are quite magical in their union of lowing, atmospheric color and light with a formal underpinning that is so subtle as to be more a matter of recall or projection than of anything that the eye actually sees.

He is showing several smaller works on paper wherein color is applied more densely and pencil is used to create dynamic, angular forms and thrusts and vigorous textural hatchings.

Two Bay Area collectors, the U.S. Leasing Corporation and the Achenbach Foundation, each buy a Gonzales piece this year. Robert is making his mark. As his friend Mary Goodell writes:

By the end of the year Robert's signature, once barely discernible in the corner of his drawings, had increased in size so the calligraphic "Gonzales" now could be read almost across the room.

Malvina Miller also comments on the change in his signature:

It was as if he was saying, "I can do it!" —there was such courage and authority in that signature.

In his personal life Robert brings his now seven-year old daughter Anya back to San Francisco to live with him and they move into an apartment at California and Fillmore Streets across from Grand Central Market. He meets a woman named Darlene who, with her daughter Heather, moves in with him. The local residents organize a tree-planting day and everyone helps to plant trees along Fillmore Street from Geary to Jackson.

1 9 7 4

Malvina Miller places some of his work in group shows at the San Francisco Museum of Modern Art for their "Third World Painting and Sculpture" exhibit, as well as the California Palace of the Legion of Honor, Achenbach Foundation for the Graphic Arts for their "Bay Area Drawing Invitational" exhibit. The Achenbach Founda­tion purchases a piece for their permanent collection. Robert also still shows at the Malvina Miller Gallery.

It is during these years that Robert forms several life long friendships with fellow artists Cheryl Bowers (now Ciel Berg­man), Dan Max, and Gustavo Rivera. Cheryl and Robert exhibit together at the Achenbach Invitational, and at the Malvina Miller Gallery. In 1975 they exhibit together at the Smith-Anderson Gallery in Palo Alto, at the show "Interstices" at the San Jose Civic Museum of Art, and compete for the KQED Art Auction award.

In the spring Robert meets a dancer named Ginny Kelly. She becomes the inspiration for a series of works on paper such as 'Kelly's Dance,' 'Kelly's Blueberry Pie,' and the 'Palomar' series.

Robert breaks up with Darlene. He and Anya move to a storefront on Bush Street and Octavio.

In ArtWeek for November 9, Judith Dunham writes an extensive review of The Malvina Miller Gallery exhibit:

To anyone familiar with Robert Gonzales' paintings over the past few years, his new canvases at the Malvina Miller Gallery may appear strangely brooding and less obviously luscious. Yet many of his concerns are the same, particularly the deftly built-up layers of acrylic paint, the limits of which he pushes even further in these new works.

In the previous and current paintings alike, Gonzales saturates unsized canvas with layers of pigments. Although he allows the underlying coats to gently mingle, most of the colors retain their identity and intensity, rather than dissolve into muddy anonymity. Myriad hues are visible with a single work, which is a tribute to Gonzales' skill in manipulating highly saturated paint in this way.

Within these sumptuous veils of color Gonzales adds forms or gestures that allude to images outside the paintings boundaries, or he imposes an internal structure that orders or controls the lush pigments. Gonzales' acrylic on canvas works in this show contain the latter. Like Sam Francis, Gonzales focuses attention on the paintings edges, but his method differs. The final coats of each multilayered surface are almost black, nearly obscuring preceding layers, yet stopping short of the paintings edges. Around the periphery, flashes or hints or underlying pigments appear, suggesting that there is a whole other painting underneath which Gonzales has concealed from our view.

'Blue Work,' one of the recent paintings shown, is not actually blue. The only blue in the piece is a small swatch of fervid hue that peeks out along the upper edge with other colors, a layering that gives this painting an extraordinary depth. The surface of 'Blue Work' is rich with modulated hues, ambiguous gestures and sparse divisions, and as in all the works, these markings are an equally important part of the final effect. Gonzales' new canvases have the strong points of his earlier work; the added structure is like a foundation, establishing a direction for the whole, yet permitting extensive elaboration.

Gonzales also shows several series of acrylics on paper. Each group evolves around a particular concept, theme or image which distinguishes it from the other series. One collection of acrylics on paper is a homage to Cheryl Bowers, an artist who Gonzales admires and who exhibited at the gallery previous to Gonzales. These works, which include 'A Lark in Bower's Country,' 'Homage to a Lady' and 'Tiptoeing thru Bower's Country,' contain many references to Bowers' imagery—lines that map out a territory and openings within a field which reveal an area beyond the painted surface. Large pieces of rice paper have been collaged on the faces of two works. The paper, the type that Bowers uses, was given by her to Gonzales. Although the series may have all the elements of another art in-joke, Gonzales makes his own style clearly felt, so that the works don't depend on knowing all the secrets. Two other series are at the gallery-'Kelly's Dance' and the 'Palomar Series.' 'Kelly's Dance is based on the vague image of a dancer, while the 'Palomar' group is more frenetic and gestural, with forms that relate to Gonzales' 'Traction Series' of several years ago.

As he does in the paintings, Gonzales relies on more than exquisite color in the drawings. These extra references buttress and strengthen his work. Over the years Gonzales has continued to explore new directions, and with each show he presents a more solid body of painting.

1 9 7 5

Robert's friend and fellow artist Peter Rodriguez, the director of The Mexican Museum, shows Robert's work at his museum. Other exhibits throughout the year include a traveling exhibition called "Interstices" co-sponsored by The Oakland Museum and the Cranbrook Art School, and The Oakland Museum. The traveling exhibit gives him his first National exposure.

Later in the year he wins the KQED Annual Art Auction award. KQED visits his studio and creates a one-minute slide show which airs on Channel 9 in San Fran­cisco. The program consists of slides and narration of Robert at work in his studio as well as his pieces at The Mexican Museum.

By the end of the year Malvina closes her gallery. Robert meets with Louise Barco Allrich, owner of The Allrich Gallery in San Francisco. She had sold some of his work in the past and now agrees to become his agent and give him a one-person show the following year. Louise becomes friend, business partner, and a major driving force for the rest of his career.

1 9 7 6

The Allrich Gallery presents its first one-person show of work by Robert Gonzales. As his friend Mary Goodell describes it:

For this show, Robert had collaged objects onto unstretched canvas, including rem­nants and debris from his studio, such as painted cardboard, painted canvas, and clear plastic drop cloths with paint specks and droplets.

On September 18 in the San Francisco Chronicle the critic Alfred Frankenstein writes about an exhibit on Howard Street, and then:

Not too far away, at the Allrich Gallery, 2 Embarcadero Center, one may see paintings by Robert Gonzales that are well worth the walk from Howard Street.

Louise Allrich took me backstage and showed me some of Gonzales' earlier things that are not in the show. They exploit a flat, dark, edge-to-edge glow, not unlike that of Mark Rothko. More recently he has thrown overboard the restraints of this quiet style and gone in for pungent colors, vigorous brushmanship, vivid veils and washes of hue, and, sometimes, big assemblages of rugged stuffs that remind one not of Rauschenberg, but of the "appetite for materials" which, that artist says, underlay his famous combine paintings. Gonzales is also showing some delightful twisty things, vaguely figurative, that look a bit like a collaboration between Picasso and John Altoon.

Fred Martin, for Art West of September 25, writes:

The work is in the "Polltec" brand of acrylic on paper or canvas. The paint is manufactured in a "course/fine" grind, particularly for use in mural painting where a mat finish is desirable, and it floods and drifts like luminous sand in Robert Gonzales' work at the Allrich Gallery, drying like warm, old stucco on southern afternoons.

He applies the paint in wash on wash, sometimes thick like running plaster and gouged with dancing lines, other times thin like veils of smoke streaked with the passage of air. There is a dance to Beethoven; there is a kitchen ballet; there is a line that leaps and wriggles around and through a luminous core of matter just coming from the void, of figure just fading into ground. The color and light and the dust and scraps of a studio floor are tangled in it all (and Rilke said that poverty's great rose is the transformation of dust into gold in the light of the sun). The vastness of pines and of desert spaces spreads through the planes and veils of this work; obscured and clotted skies are caught in its wobbling grids.

The vision is that vision available to us all, but little used: the fleeting image on the back of the eyeball, the drift of light inside the back of the skull, fleshed out, made tactile, by the luminous dust and sand and delicate, gritty stuff beneath our fingertips, too fine to pick up. These are the early, early images of visual/tactile experience, before the urge to identify or to build permanent structures in the world. And so they are evanescent—images with substance hardly arrested on its way from what it was to what it will become, images made from sand in the wind, in the air, drifted in doorways, piling for a moment in corners, but then blown again on down the square.

In a press release, Robert himself states:

The objects are a part of my life and have my energy; transposing them on the canvas is a recy­cling of that energy. Painting with objects I am able to create the same painterly forms as when I work directly on the canvas.

In addition to the Allrich showings Peter Rodriguez of The Mexican Museum has a one-person show of Robert's work. The Falkirk Community Cultural Center in San Rafael, California also sponsors a one-person exhibition.

Robert is becoming well known and his work is starting to sell well. He and Anya move into a converted Toyota garage at 2140 Bush Street between Fillmore and Webster. Robert begins keeping a regular schedule of painting from 10:00 in the morning to 4:00 in the afternoon when Anya gets home from school.

1 9 7 7

Prominent Bay Area patron Margaret Walker begins buying his work, numerous pieces from each show. The Oakland Museum includes three paintings in a group show at The Kaiser Center. There is another group show at the San Francisco Museum of Art entitled "Art for Giving and Collecting."

In October, on one of his many walks up Fillmore Street, Robert meets Nancy Rothschild. She becomes his second wife when they marry in June of 1978.

1 9 7 8

Through the efforts of Louise Allrich Robert has a wide showing of his work. She helps place works in galleries in Seattle, Chicago, Washington D.C., and New York. He has group exhibitions in The Allrich Gallery, with the traveling show "Young Californians" sponsored by the North Dakota Art Gallery Association, and HEW's Inaugural Art Exhibition in Washington D.C. He also has a one person show with the Long and Foster Gallery in Washington D.C., as well as a second one person show at The Allrich Gallery from September 8 to October 7. In a press release the Gallery states that:

Largely self-taught, the artist works directly on bare canvas and paper. He paints layer upon layer of translucent color, and punctuates the surface with swift gesture and poetic line.

This newest body of work evidences Robert Gonzales' concern with fields of color. The compositions are glowing and harmonious-alive with the lyrical spontaneity which has become the artist's trademark.

Lyrical spontaneity: the artist's trademark.

Arthur Bloomfield of the San Francisco Examiner reviews the show on September 16:

It's a rich month on the art circuit when paintings by Robert Gonzales and photographs by Andre Kertesz are in the galleries. Neither is a trend follower; their prime concerns are making pictures that nourish the eye or convey a particularly delightful moment of truth.

Gonzales' paintings, currently available at the Allrich Gallery, Two Embarcadero Center, are lyrical, luxuriant windows onto glowing hazy spaces, often in peach and sunshine colors, with vague suggestions of an horizon line or reflections on mysterious waters. Thinly applied layers of acrylic interact to produce buoyant counterpoints of shudder and shadow; since the pictures contain no arbitrary kinks, twists or disturbing interruptions, they really float.

And in a review for ArtWeek of September 30 JLD writes:

Judging from the combination of colors and forms and from some of the titles of Robert Gonzales' paintings, he seems to be recording or suggesting times of day. Light appears to emanate from the surfaces of his stained canvases, more so in the recent works at the Allrich Gallery than in his previous efforts. Structure is stronger, too, manifested as vertical or horizontal rectangles, bands and corridors of color created by layers of acrylic stain. In some of the works there is a suggestion of doors or windows covered by tinted, diaphanous shades through which the light passes, dematerializing the filters into radiant areas of color.

Like many painters who express themselves with abstract fields of color and the resulting emotional effects and interpretations, Gonzales risks gaining attention by instant seduction rather than by provoking more lasting appreciation. Although at the Allrich this is the fate of canvases with more amorphous veils of color, his paintings on paper have energy and verve, conveyed by painted and graphite linear elements that traverse the washes of color, creating more opportunities for allusion and fantasy.

Thomas Albright of the San Francisco Chronicle, September 27, as he once again delights in Robert's work, captures a change in direction his work:

The glowing, atmospheric color fields of Mark Rothko's painting seem to be the basic take-off point for Gonzales' color abstractions. It has been rewarding to observe his development over the past half-dozen years of a distinctive, quietly but forcefully poetic expression. Nor does Gonzales ever stand still.

The recent works cover only a six-month period, but there is a striking difference between the two earlier canvases and the three or four more recent ones. The former revolve around vertical, rectangular, remotely window-like shapes-explicit or implied-veiled in layers of somber, if radiant, rather dramatic color that projects a dark, brooding sobriety. It clouds over in places to partially conceal nervous linear hatchings; puddles and runs in thin rivulets, or shatters into hairline fractures, like those of cracking ice.

The newer canvases are flooded in light in which more uniformly high-keyed colors tend to melt and dissolve, and they have a correspondingly looser formal structure. They are less dramatic, more unreservedly lyrical in mood, but there is a glibness to Gonzales' handling of the few strong color contrasts these paintings contain, and in general they also tend to be more flat, more bland and more slick.

Yet, I seem to recall having said this about exhibitions of Gonzales' work on more than one occasion: in his next show, he seems always to come back with another cycle that begins forcefully and proceeds to refine, or over-refine, itself. A key to these changes would seem to be Gonzales' "drawings"—actually, fully realized "works on paper." They have an immediacy and vitality of gesture and line that one does not necessarily expect to find carried over bodily into the more studied paintings. Nonetheless, these qualities subtly infirm the more effective of Gonzales' more "ambitious" works with a kind of inelegant, outlaw vigor.

Again, in a January 1979 article for Artnews Thomas Albright restates and further explores this shift in Robert's work:

Robert Gonzales is a younger Bay Region artist whose color abstractions are more in the lineage of the glowing, atmospheric fields of Mark Rothko. A show of recent works at the Allrich Gallery revealed a striking shift of emphasis in Gonzales' painting over the past year. A pair of earlier canvases revolve around vertical, rectangular, remotely windowlike shapes veiled in layers of somber (if radiant) and dramatic color that project a dark, brooding sobriety. The newer canvases are flooded with light in which more uniformly high-keyed colors tend to melt and dissolve, and they have a correspondingly looser formal structure-more unreservedly lyrical in mood but also suggesting a certain glibness in their slickness of surface and blandness of palette.

This kind of "progression" has been characteristic of Gonzales' development, which seems to move in cycles, full of depth and force in their initial stage but tending to overrefinement as they continue. More consistent strength is present in his "drawings"-actually full-fledged "works on paper." These have a vitality of line and gesture that Gonzales manages to absorb and distill in his more forceful "finished" canvases, where the color clouds over in places to partially conceal nervous linear hatchings, runs in thin rivulets or shatters into hairline fractures.

In June, Robert marries Nancy Rothschild. That fall they travel to New York to visit the museums and galleries. As Nancy remembers:

Everything was exciting to him. He was fascinated by Rauschenberg collecting garbage on the street and making it into art. His vision as an artist expanded—he saw work that he had seen in photographs, but not really seen before, and it all came alive for him.

Living at his Bush Street studio with Nancy and Anya his daughter Andrika visits them that Christmas. As friend Mary Goodell writes:

Robert made Christmas ornaments from clothespins and pieces of wood, little figures that jumped when strings were pulled or their arms were lifted up. Family meant everything to him, and having both daughters together with a wife at Christmas was to him supreme happiness. Began the series of Nano paintings.

1 9 7 9

Robert has a group exhibition at the Achenbach Foundation for Graphic Arts entitled "Selected Acquisitions 1977-1979 where art collector Wally Goodman buys a painting and gives it as a gift to the Achenbach, it is their second permanent Gonzales piece. Louise arranges a one-person show at Gallery Grace October 19 through November 17 in Menlo Park, California. In January Peter Rodriguez acquires a painting for The Mexi­can Museum's anniversary show, "Important Acquisitions." As Thomas Albright puts it in his January 29 San Francisco Chronicle review of the show:

The group of work by local painters reminds one of how greatly people like Robert Gonzales, Gustavo Rivera and Manuel Villamor have grown in recent years. Gonzales, in particular, has developed into one of the area's finest abstract painters.

In an Artist's Statement for the Allrich Gallery in June Robert writes about his art:

Drawing remains for me the most direct means to the levels of my unconscious that await my search. It is in this sense closest to the true self and spontaneously clarifies the forms and energies that define aspects of my identity.

In the continuous stream of the labor it more often as not exceeds the more formal application of the creative process in spontaneity and the truthful declaring of space.

n the total of that space, struggle ensues—not always anticipated-that in rapid pace gives meaning to amorphous forms, atmosphere, ideas that strongly assert identity. Thus with the simplest tools at hand one can define the production of the more formal work to come.

In November Robert and Nancy separate.

For most of the year Robert is bothered by a lump in his leg. In December doctors discover that it is a tumor that is malignant and they remove it. The surgery seems successful and it is followed by months of radiation treatments. Anya returns to Los Angeles to live with her sister and her grandparents while Robert recovers.

1 9 8 0

Robert has a very successful year. He exhibits in multiple group exhibitions: Santa Barbara Art Museum at the Santa Barbara City College; Linda Ferris Gallery in Seattle, Washington; Dobrick Gallery of Chicago, Illinois; San Francisco Museum of Modern Art Rental Gallery; Palo Alto Cultural Center, Palo Alto, California; The Mexican Museum in San Francisco; and the Rich­mond Art Center in Richmond, California.

In the late fall Robert meets Mary Michel Goodell. They begin living together in the studio.

In addition Robert has a third one man show at the Allrich Gallery, now moved to 251 Post Street, between December 3 and January 10, 1981. The press release describes the new works:

These new canvases evidence a transition from his earlier acrylic paintings. Often using oil AND acrylic, Gonzales experiments with line, color combinations, texture, and composition; the process of one of exactitude, a commitment to the craft. And yet, each painting emerges as a fresh, individual statement-seemingly born from moments of spontaneity. With his drawings, Gonzales indulges in the immediacy of graphite and acrylic with swift gestural strokes and fluid lines amidst washes of color.

1 9 8 1

Restless, Robert feels that he has mastered abstraction and wants a new direction. By February he fully commits himself to figurative work. He begins with a series of large black-and-white collages on paper that he exhibits in a show called "Approaches to Drawing" at the San Francisco Museum of Modern Art May 14 through July 12. The Museum itself acquires one for its permanent collection, and Louise buys one for her personal collection. The Museum in their catalog for the exhibit writes:

Robert Gonzales' drawings represent a departure from the format of his abstract paintings. Critics have called Gonzales a practitioner of the "New Lyrical Abstraction" in reference to a series of paintings in which he created bands of color with layers of acrylic stain. In the drawings, however, he has eliminated the seductive qualities of radiant color and concentrated on the striking contrast of black and white. He is also moving into the realm of the figurative by introducing shapes and outlines which refer to the human figure, albeit an abstracted one. His characters have block-like heads supported by rickety bodies. There is enough information, however, to conclude that people are being portrayed.

Gonzales applies pastel and graphite to large sheets of paper. He also uses collage elements, such as newspaper or calendar cutouts, to provide compositional highlights in the drawings. For Gonzales, the process of drawing is an active one. In addition to the straightforward application of pastel and graphite on paper, he has rubbed the surface with his hands. Visible traces of his fingerprints on the paper are evidence of his intense involvement with the process.

The series of drawings on view resulted from Gonzales' reaction to the tension and dynamics of an evening out with two friends. He has translated his experience into a series of gestural studies on paper. Gutsy strokes of pastel convey the energy and motion implicit in the figures. The spontaneous quality of Gonzales' line gives the drawings an immediate and expressive impact. Gonzales' concern with human behavior is common to all of us. Although based upon a personal experience, his drawings are a testament to the universal life force.

Robert creates a large body of work in his new style to be exhibited later in the year at the Allrich Gallery. But he finds figurative work difficult and tells Mary often that it is like learning to paint all over again. In a letter to a friend, dated December 1980, Roberts writes:

It seemed odd walking by the studio on the way to the kitchen. I would glance at the painting on the wall, feeling sad and yet good about it. Unfinished, in the sunlight, it is there like some moment asleep. . .waiting a breath. . .to help it be something. A twinge of guilt and selfishness. Somewhere the finish–at least as far as I can go-is there, and must be pulled out or I will not be able to look at it again. It is important to jump into the risk of loving it all in order to begin.

In June Robert travels with Mary, his daughter Anya, and his nephew David Fernandez, his sister Anita's son, to Minneapolis, Minnesota for the summer. But by mid July he feels ill and constantly fatigued. When he returns home an examination reveals that his cancer has reoccurred and has now spread throughout his body.

In August Robert begins six weeks of chemotherapy treatments. They do not work. Friends and family contribute funds for him to go to an immunotherapy clinic in San Diego. He spends the month of October in therapy. The results prove negative. Seriously weak Robert returns with Mary to his Bush Street studio.

On November 4 Robert writes his will.

Ron Hobbs and Linda Reyes, old friends from Fillmore Street, place an advertisement in the San Francisco Chronicle on November 13:

Benefit for Artist's Daughter

A benefit potluck dinner will be held November 15 from 2 p.m. to 2 a.m. at the Club Sanchez, 1925 Fillmore Street, with proceeds to go to an education fund for the daughter of Robert Gonzales, a San Francisco artist known for his glowing color abstractions who is terminally ill with cancer.

Hundreds of artists, gallery owners, musicians, poets, and other friends who knew Robert and Anya for over ten years come or call or write letters to the benefit. The next morning, Ron and Linda present Anya with a check for $5,000 and present Robert with a book of signatures and drawings and letters from his friends in the community.

On the morning of December 5 Robert dies at his studio home. He is 42 years old.

The Allrich Gallery puts out a press release upon his death:

A humanist of uncommon sensitivity, warmth and empathy, Robert had little concern for the material things of life. His music, his pots of paint and canvas, his many books of poetry-these were his necessities. His deeply rooted high standard made him a painter of rare moral and intellectual honesty.

Robert is cremated and there is a memorial service at his home on December 12. Most of his ashes are scattered at sea. Friend and fellow artist Cheryl Bowers provide sticks with their tips painted different colors (red for courage, blue for integrity, yellow for love) to accompany Roberts ashes. The following week his family bury the last of the ashes under the trees Robert helped plant along Fillmore Street.

1 9 8 2

The first exhibit of work by San Francisco artists in Moscone Center is dedicated to Robert Gonzales. At the Galleria de la Raza, Rolando Castellon creates a window- front memorial shrine.

The Allrich Gallery, after a delay, finally exhibits Robert's new work in a one man show October 21 through November 27 called "Figurative Series." The show is heavily reviewed, the reviews long and extensive, many wax philosophical about Robert and his work. Critics show excitement about the new work, and especially the new direction that Robert is taking; it is tempered, however, with the stark knowledge that his new work is in fact his last work.

In a review in the San Francisco Chronicle, November 8, titled "The Art of Robert Gonzales," critic Thomas Albright, a long time admirer, says good bye:

Robert Gonzales, who died late last year at the age of 42, was a serious, probing and quietly forceful artist who hovered continually on the brink of becoming an extraordinary and intensely profound one.

A certain schizoid quality had prevailed in his work, akin to the gulf in most languages between the literary form and the vernacular. His paintings leaned toward an elegant, radiant, Rothkoesque color-field abstraction. His drawings were rawer and funkier, charged with linear energy out of sources in the gestural branch of Abstract Expressionism. The drawings formed a kind of basso continuo to the paintings , which seemed to feed off the drawing's energy and to take on some of their drama and sobriety, at least in the earlier stages when Gonzales' had initiated a new series of canvases; later, his paintings would usually grow decorative and overrefined, until he returned to the drawings again for a new dose of vitality. "(Drawing is) closest to the true self and spontaneously clarifies the forms and energies that define aspects of my identity," Gonzales once wrote. "Thus with the simplest tools at hand one can define the production of the more formal work to come."

A display of paintings and drawings dating from the last months of Gonzales' losing struggle with cancer last year shows how he was rapidly putting the sides of his expression dramatically together. It is at the Allrich Gallery, 251 Post Street.

Characteristically, it appeared first, and most intensely, in his works on paper, taking the form of ghostly black shadows, with blocklike "heads," that seem "human" primarily by virtue of their obstinate verticality. They rise like vague apparitions in the midst of shaggy vapors of pastel and muscular zig-zags and meanders of graphite, standing with the erect symmetry and stoic solemnity of sentinels.

Their immediacy of expression is sometimes heightened by the addition of roughly torn fragments of paper. Occasionally, Gonzales added paint as well, and in a piece like "Hiatus" the forms seem to choke in the clotted space that thickens around them.

Characteristically, too, Gonzales' expression turned more formal when he approached large scale paintings on canvas. The schematic paintings, pseudo-childish images of "Boy and Ball," widely separated across what is otherwise a kind of color-field painting, suggests the hybrid, figurative-Formalist conventions of New Image painting-except with Gonzales one feels these are new images in lower case, his own discoveries rather than the by-product of cheap-shot fashionability. And his two dramatic, blackly silhouetted "Seated Figures" are closer in spirit to Nathan Oliveira and Joan Brown when both were at their peaks, preserving a sense of raw immediacy and joining it to an eloquently restrained monumentality.

Still, Gonzales remained freest, most prone to take new risks, in the smaller works on paper. In one, very late "Untitled," the vague, figurative image toward its center seems to be shattering into crackling force lines, approaching abstraction, but of a fundamentally different kind than Gonzales' abstractions of the past, no longer grounded-like Rothko's-in landscape, but, like Still's and Pollock's, in the figure.

Where this might eventually have led we, of course, will never know. But there is much that is satisfying in the work that Gonzales left behind—a distinctive, authentic, sometimes quite powerful body of paintings and drawings. He, in the manner of artists, was never quite satisfied with his work, but was impelled to keep moving restlessly ahead into areas he had not yet begun to explore.

In another review, this in Artweek dated November 13, entitled "Transformations, Rebecca Ellis writes:

Figurative drawings and paintings made by Robert Gonzales in 1981, the last year of his life, are in an exhibit at the Allrich Gallery. The ten works on paper in pastel, graphite, charcoal and collage, and the five large paintings in acrylic and collage, together signify a change that took place in Gonzales's art-a change he had been feeling and struggling with for some time and that had been foreshadowed in some of his earlier work.

Gonzales had a growing reputation as a very fine lyric abstractionist. His paintings of subtly nuanced and gracefully balanced fields of tender color usually held references to personal encounters and relationships. On occasion, he included figures. These were no more than amorphous suggestions of human form. He had also experimented with a few figurative pictures, but had not shown them. Gonzales's recovery from his first round with cancer was undoubtedly the catalyst that impelled him, in 1979, to make a concentrated study of the human figure.

Taken as a whole, Gonzales's work fits comfortably within the recent tradition of California painting. He had assimilated the lessons of abstract expressionism, including the exaltation of process manifested in freewheeling brushstrokes, drips and splatters, and vast seas of heaving impasto. There was, too, the example of Mark Rothko and the emotive power of resonating fields of color. When Gonzales later added figures to his work, these recalled the anonymous, androgynous beings embedded in the paintings of Bischoff, Diebenkorn and Oliveira.

But Gonzales brought his own sensibilities to bear, and his work is distinguished by a sure sense of identity and integrity. In the three most colorful paintings in the exhibition ("For Maria," "Portrait II" and "Red Zafu"), for example, we see the high-keyed, sunny radiance absorbed from his early like in Arizona and, later, southern California.

Except for those three paintings, all of the works on exhibition contain drawn or painted black figures, a significant departure from the previous work. Black forms, accentuated with color, play both subject and silhouette. Although based on friends and people observed around the neighborhood, these figures have less the look of portraits than of formal props in carefully constructed planar compositions. This is especially true of the seated figures, schematized and flattened, and of the series of squarish images placed frontally in hieratic poses that bring to mind Picasso's emblematic musicians.

Gonzales's personal store of imagery has been extracted from the complex texture of daily life. Motifs that suggest rooms, streets, windows, walls layered with posters, murals and graffiti have been observed and recorded, as for instance in "Seated Figure II." Here the elongated silhouette is surrounded by mementos, such as the scribble of graffiti and the lovingly implanted "kiss" mark of red lips near the woman's head, which echo faintly across the canvas.

The most satisfying works are the drawings that show off the artist's special deft touch and control, where we can almost free the free movement of his arm. In "Quartet" and "Images," the groups of smoky shadows evanesce through fog, haze, mist or dream. Some of the figures almost resemble attenuated columns of musical notes pulsing in and out of view. There is also a graphite drawing of a woman's back that transmits considerable vigor.

For an artist, the risks involved in breaking new ground can be prodigious. There is not only the internal struggle, but also the external pressures that may increase with increasing success and fame. Gonzales's figurative pictures demonstrate a great resolve on his part. When he died last December at the age of forty-two, he left not only many wonderful pictures, but also, unwittingly, an inspiring legacy.

People who knew the man say that he was quiet, gentle and unpretentious. They also say that he was dedicated, tenacious and determined. His art expresses this paradox of power and delicacy. It is the root of his art's poignancy. The black figures in the exhibition, though strong presences, are neither oppressive nor lugubrious. One would be hard put to call them prescient or to ascribe to them messages of foreboding. In Gonzales's art, the delicate balance of feelings always seems to tip on the side of joy. Space, color and light temper the dark. These are not definitive, resolved pictures. They are part of a growing and unfolding.

But the first article to come out on the show, dated October 25, is by San Francisco Examiner writer Al Morch and is entitled "A fine show of an artist who died too soon:"

Bluntly put, artist Robert Gonzales died too soon. Many colleagues, friends and Bay Area art writers (myself included), say his talent never had a chance to come to full maturity.

After a brief bout with cancer, Gonzales succumbed last December at 42.

Little known outside California, the paintings Gonzales did during the last year of his life were taking him in a powerful new direction, one that most certainly would have brought national recognition.

Although earlier color field paintings and lyrical abstractions hinted at Gonzales' potential, it wasn't until the appearance of an evocative group of relatively recent figurative abstract paintings and drawings-so full of humanity and emotional intensity-that undeniable proof of his yet fully tapped talent was provided.

You can trace Gonzales' metamorphosis for yourself at the Allrich Gallery, 251 Post St., where a selection of his figurative paintings and drawings are on display through Nov. 27.

Not hanging, but also available for viewing, are a number of his color field and lyrical abstractions. The latter works combine the swiftly drawn and often poetic line of Abstract Expressionism with the eye-catching translucency of the color field painting.

A lot of progress made by Gonzales during his relatively short career can be credited to gallery owner Louise Allrich, according to art community sources. As his mentor/friend/representative, she recognized the raw talent as other local dealers had done, but it was she who was able to give purpose. Allrich was able to become the catalyst that goaded and encouraged him to persevere.

Being a human catalyst cannot be explained rationally. It's a kind of magic: the same sort of undefinable give-and-take chemistry that can overnight transform three so-so baseball infielders into a winning double play combination of superstar caliber. Sure, it takes a lot of practice and communication, but a lot of what happens is unspoken.

Death has not ended that special artist/dealer relationship of Gonzales and Allrich. His art estate, which primarily benefits his two teen age daughters, is being handled by the Allrich Gallery. "Robert," said Allrich, "was a humanist of uncommon sensitivity, warmth and empathy. He had little concern for the material things of life. His deeply rooted high standards made him a painter of rare moral and intellectual honesty."

I found that all to be true as I viewed the exhibit. For example, in "Kelly IV," an early, somewhat sparce painting done in 1974, there are three faint images that seem to allude to dancing; but even if they didn't the delicate piece can stand on its own lyrical flow of line and color. However, in honesty, it did deal with dancing because Kelly was a woman Gonzales was in love with at the time it was painted.

Most of his figurative works portray, in some manner, his intense relationships with friends, strangers and, sometimes, himself. In "Red Zasu," the figure pictured is Gonzales himself, and what looks like a basketball is in reality a pillow used for meditation. It is a playful painting of the kind a happy child might do-large and boldly colored.

Because I'm the serious sort, "Seated Figure I," an acrylic collage painting done in 1981, is one of my favorites. The armless black figure sits stiffly, almost painfully, on a crudely drawn bench placed in a barren near white environment. The scene is relieved only by a small red "chopmark" square in the painting's upper lefthand corner.

To me, the message is two fold. Visually it says how much of life we spend anticipating death that it becomes painful of itself. On the other hand, its unpainted message is "Don't sit around," make the most of your time on earth. Of course, if that sort of perception is scary, view the painting sans statement entirely. Enjoy the excitement its unique composition can generate in you.

Although his early works were alive with color and paid more attention to edge design than centered objects, towards the end Gonzales somberly altered his style. He began placing a strong central figure in each work, and used a great deal of black-something he had never done before. This is particularly evident in the pastel/charcoal works on paper, which, as a result, appear to have the compacted strength of a clenched fist. They are hard to ignore.

He regarded his many drawings as a means to "define the production of the more formal work to come." However, many are valid on their own.

Gonzales, although educated at Los Angeles' Choinard Art Institute, Arizonia State College and UCLA, claimed to be mainly a self taught artist. He followed the route many young Latino artists take in San Francisco. He first exhibited in the Mission at the Galeria de la Raza in 1971, and later at the Mexican Museum here. His first one man show at the Allrich was in 1976, followed by others in 1978 and 1980.

In a letter to a friend in 1980, Gonzales wrote: "It seemed odd walking by the studio on the way to the kitchen. I would glance at the painting on the wall, feeling sad and yet good about it.

"Unfinished in the sunlight, it is there like some moment asleep. . .waiting a breath. . .to help it be something.

"Somewhere the finish-at least as far as I can go-is there, and must be pulled out or I will not be able to look at it again. It is important to jump into the risk of loving it all in order to begin."

Louise Allrich, while writing a letter to Robert's two daughters Anya, then 17, and Andrika, then 13, thanking them for coming to the exhibit, reacts to Al Morch's article:

I was so glad that you both came up to the reception for your father's exhibition. You both looked so beautiful and grown up and were such a fine representative for your father. Both of you handled meeting all the people with such grace; something that is hard for most adults. Your father was always a bit shy, so I know that he especially would have appreciated your being there.

Many people have come into the gallery to see the work and have come back several times. It is exciting for me because I get to share all the pleasure everyone expresses from the exhibition. I have enclosed a copy of the first article that came out on the painting. The writer did a fine job, although I feel he overstated my relationship with your father. Your father was an exceptional artist without my help and I certainly was not his mentor; I am certain that it was much more the other way around.

1 9 8 3

Louise organizes a show of works on paper that Robert had as personal collection, on exhibit December 8 through January 21. She calls it "Personal Portfolio: Works on Paper 1973-1980." There is a special showing of the short KQED feature, "Paintings by Robert Gonzales," on December 10.

1 9 8 5

The Allrich Gallery hosts a final show of Robert's work from January 24 to February 24 entitled "Retrospective: Paintings: 1976-1981."

1 9 8 8

Rolando Castellon, now of the Mary Porter Sesnon Gallery, helps put together an exhibit at the Oakland Museum called "Mano a Mano," that features sixteen artists of Latin descent from the Bay area. Included are three works by Robert.

1 9 9 0

The Mexican Museum, with the assistance of Louise Allrich, features "Portraits on the Wind: A retrospective exhibition of Robert Gonzales 1939-1981" from April 25 to July 15. It is a major exhibit displaying 36 paintings from various collections.

2 0 1 1

Robert's two daughters, Anya and Andrika, with the photographic and web design help of Georgiana Hennessy, launch a web site in honor of their father.